Plan to join us for FAN's Annual Dinner

Sunday evening, November 18, 2018, in

Renton

and

Spokane

. Register Now!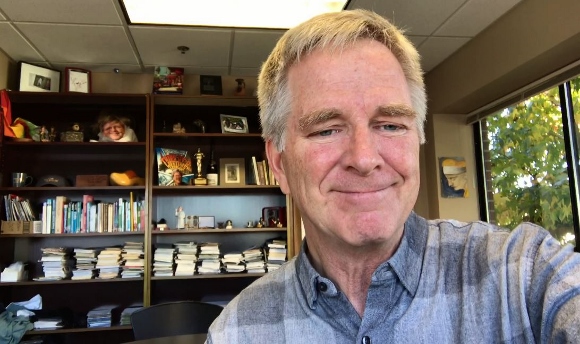 Matching Sponsor Rick Steves invites YOU to the FAN Annual Dinner in Spokane, and he looks forward to seeing you in Renton as well!
---
Early Bird Deadline Approaching!
We're getting excited about our Annual Dinner, this year on November 18 again in Renton, and for the first time, simultaneously in Spokane! Wednesday Oct. 31 is the early bird deadline, and tables are filling quickly. Register today at fanwa.org.

You won't want to miss this year as we are pleased to welcome Congresswoman Pramila Jayapal as our keynote speaker! Congresswoman Jayapal represents the 7th District and has been at the forefront this year of speaking out for immigrants and women, visiting parents separated from their children and detained in the Northwest, meeting with constituents about the Muslim Ban and other issues adversely impacting our communities, and marching and getting arrested with 600 women in the Capitol. We know she will have a passionate message for faith advocates to stay engaged for the long haul!

Travel writer and host Rick Steves will also be with us, fresh from sold-out events debuting his newest documentary on the history of facism in Europe, and ready to support FAN's work at the state and national level with his matching gift. Rick even recorded a special message for our Spokane audience that you can watch here. He's been extra supportive to FAN this year, offering a pre-dinner match of business sponsorships up to $30,000! There's still time to be part of that—do you own a business or know a business person who cares about social justice and the common good across our state? Invite them!

We are grateful for our newest sponsors since last e-news, listed below. Find all sponsors at our webpage:

Catalysts for Change:
Pacific Northwest Conference, United Methodist Church
UFCW Local 21

Advocates for Justice:
Episcopal Diocese of Olympia
Sisters of Providence, Mother Joseph Province
Muslim Association of Puget Sound
Evangelical Lutheran Church of America: Northwest, Eastern, and Southwestern Washington Synods

Messengers of Hope:
Council on American-Islamic Relations

Movement Builders:
ACLU of Washington
Jim and Kathy Long
Southwest Washington FAN Cluster

Business Match Sponsors:
Munen Leasing LLC
---
Protect Immigrant Families
The comment period for changes to the Public Charge Rule is open until December 10, so we urge you and your communities to speak against this rule change. For more information on this issue and how it will negatively impact immigrant communities, see our web post on Public Charge. It is important that you provide a unique comment in order for it to be counted, and we have provided a template you can edit with your own stories: http://bit.ly/FANopposesPublicChargeRule

For more information, the Seattle Office of Immigrant and Refugee Affairs has translated FAQs for Seattle residents, which includes flyers.
---
Ballots are in the mail - the time to act is now! See FAN's Initiative Guide for more information about each of the initiatives and which ones FAN is endorsing.

During this election season, we know faith communities across our state are seeking to ways to communicate in the midst of difference. Our wonderful colleague, Rabbi Danny Weiner of Temple de Hirsch Sinai in Seattle and Bellevue, shared a Civic Covenant he drafted with other faith leaders. We invite you to use this document as you see fit in your communities as a point of departure for discussion and teaching, and as a motivation to actively engage in the coming election and beyond. Our colleague Tom Ewell has been engaging in this work with Whidbey Island residents during the past year in what they call "Civility First…So We Can Work Together." We heard that St. Anne's Episcopal Church in Washougal is sponsoring an upcoming series on civic discourse in their congregation. Thank you for the work you are doing in your own contexts!
---
Clusters and Candidate Forums
We continue to host Cluster Gatherings and Candidate Forums this Fall throughout Washington State, and hope you will join us!

Cluster Gatherings are a way to connect geographically, sharing our passions and successes in advocacy work, and partnering together for the work ahead. Check our Cluster page to sign up for your local meeting!

Upcoming Cluster Gatherings include:
Spokane/Eastern Washington October 28, 2-4 PM at Bethany Presbyterian Church
Downtown Seattle October 30, 7-9 PM at Immanuel Lutheran Church
Kitsap/Olympic Peninsula November 3, 12 PM - 2 PM at Marvin Williams Rec Center
Bellingham November 4, 3-5 PM at Christ the Servant Lutheran Church
Tacoma/Pierce County November 8, 7-9 PM at Bethany Presbyterian Church, Tacoma
Central Washington November 10, 12-2 PM at First Lutheran Church, Ellensburg
Olympia November 11, 2-4 PM at First Christian Church

Candidate Forums are an opportunity for candidates running for office to share their positions with constituents, and for us to use our voices to shape their work. FAN and our partners are planning many forums in the coming weeks - here are a few:
South King County October 26, 5:30-8 PM at Kent Memorial Park Building
33rd and 47th Legislative Districts (KBAC) October 30, 6-9 PM, Kent Commons
---
BYOB - Bring Your Own Ballot Party! October 27, 10 AM - 7PM Centilia Cultural Center, 1660 S Roberto Maestas Festival St, Seattle. Sponsored by El Centro de la Raza.

Families for Families March and Rally October 28, 2-5 PM El Centro de la Raza, 2524 16th Ave S, Seattle. A children-led march to demand justice for all immigrant families.

Parliament of World Religions: The Promise of Inclusion, the Power of Love November 1, 8 AM - 5 PM Metro Toronto Convention Center, 222 Bremner Blvd, Toronto, Ontario

NW Community Bail Fund Workshop November 4, 11:30 AM - 1:30 PM University Congregational United Church of Christ, 4515 16th Ave NE

Mass for the Deceased Homeless November 8, 5:30-7:30 PM St. James Cathedral, 804 Ninth Ave, Seattle

Building the Beloved Community: Racism & Beyond November 10, 8:40 AM - 3 PM St. Joseph Parish, 732 18th Ave E. Sponsored by Intercommunity Peace & Justice Center.

FIRE Dinner Dialogue November 11 5-8 PM The Church of Jesus Christ of Latter-day Saints, 7720 126th Ave NE, Kirkland. Topic: "What's it like to be a ____?"

Annual SOAW Celebration of Resistance and Solidarity Send Off November 12, 7-8:30 PM Saint Patrick's Catholic Church, 2702 Broadway East, Seattle

Growing Food Parnerships Summit November 13, 9 AM - 5 PM Hemmingson Center, Gonzaga University, 702 E Desmet Ave, Spokane. Sponsored by Spokane Food Policy Council.
---
Find other events and opportunities on our web calendar.
Please send your events for posting to fan@fanwa.org. We especially welcome your events outside the Puget Sound area!

Help FAN the Flames for justice year-round; support FAN with a donation!