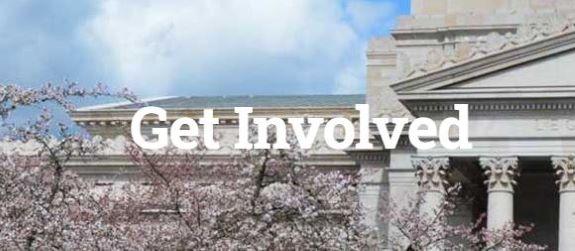 Announcing our new website! FAN is at the same great location with a revamped image! Visit us at

fanwa.org

.
---
Getting ready for the WA Legislative Session
Monday, January 13 is the first day of the 2020 legislature, and your voice and presence will be needed throughout the 60-day session. Last month, the governor released his supplemental budget where the main focus was reducing homelessness by using money from our state's Rainy Day fund, requiring a two-thirds vote from each chamber. FAN supports the use of the emergency fund given the grave emergency of our state's housing and homelessness issue. We also support appropriating $10M for the Housing Trust Fund in our Capital budget and two bills to reduce evictions (HBs 1656 and 1694).
In 2020, FAN will be advocating through your voices, calls, and emails in six areas:
Advocating for Economic Justice and Reducing Poverty

Restoring Justice in our Criminal Justice System

Creating Housing Opportunities and Preventing Homelessness

Addressing Climate Change

Protecting Immigrants, Civil and Human Rights for All

Ensuring Healthcare and Mental Health Access
As we move through the session, look for our weekly E-News with updates from Olympia, action items and petitions on important bills, and legislative lobby day events with FAN and our community partners. To prepare for the legislative session, check out our many resources on our fancy new webpage:
Other important resources for this session:
FAN's Legislative Overview

- We're excited to offer two videos with Co-Director Paul Benz introducing prospects for the 2020 session and a breakdown of our legislative agenda. Gather advocates at coffee hour to listen together!

TVW

- watch your legislators at work as they discuss bills and hear testimony from advocates from around the state

Washington State Legislature Website

- find your district and legislators, what committees they sit on, and read the fine print of bills being considered

Legislative Hotline

- leave a message for your legislators at 1-800-562-6000 between 8 AM and 7 PM, Monday through Friday
Take Action Today!
We have one bill for you to take action on before the session begins! The Working Families Tax Credit (WFTC) (HB 1527 Entenman/SB 5810 Nguyen) is a means by which Washington State expands the federal Earned Income Tax Credit (EITC) to reduce poverty by putting money back in workers' pockets and helping to right our upside down tax code. In WA, the lowest income earners pay 13% of their income in taxes while the highest income earners pay only 3%. We are working in coalition on this important economic justice bill.

Tell your three legislators you support the Working Families Tax Credit on day one! The first task is to call for support of the Individual Tax Identification Number (ITIN) bill (Rep. Thai) which would ensure that all people, including undocumented workers, who pay taxes are eligible for the WFTC. Click here to email your legislators.
---
Come to Interfaith Advocacy Day!
Each Winter, FAN hosts three Interfaith Advocacy Day opportunities to bring voices of compassion and justice to our elected officials. In Olympia, we gather at The United Churches of Olympia for workshops, strategy meetings in legislative districts, and meetings with our legislators. IFAD was unfortunately snowed out last year, so we are hoping to be a bold presence in Olympia in 2020! To register for IFAD in Olympia, RSVP here. Registering early is important this year because there are new regulations limiting attendance to only 250 participants at the church, so the sooner you sign up the better! Please pay ahead of time, either when you register online or by phone or mail, so that we can guarantee you a spot.

FAN also co-hosts legislative conferences in Spokane and Yakima, in collaboration with our local partners. The Eastern Washington Legislative Conference in Spokane will be held January 25 from 8:30 AM - 3:30 PM at Spokane Valley United Methodist Church (115 N. Raymond St, Spokane Valley). Download the flyer here and RSVP to event@thefigtree.org. Yakima Advocacy Day will be February 8 from 9 AM - 2 PM at St. Michael's Episcopal Mission (5 S Naches Ave, Yakima) A flyer and the link to RSVP is coming soon - check our IFAD page for updates.
---
Uncertainty at our Northern Border
Our partners at the Council on American-Islamic Relations (CAIR-WA) reported activity by Customs and Border Protection (CBP) at the US-Canada border last week. Up to 150 Iranians and Iranian-Americans were delayed, and 60 or so were detained and questioned when attempting to cross the border in Blaine, WA. FAN is grateful for the work of many elected officials and advocacy organizations that are investigating this situation, and we call for solidarity with our neighbors of Iranian heritage during these tumultuous times.

For more information, including actions you can take, see Washington Immigrant Solidarity Network (WAISN)'s statement.
---
Puget Sound area advocates: You are invited to join FAN and our Jewish partners at the

MLK Day March

on January 20. Workshops begin at Garfield High School (400 23rd Ave) at 8:30 AM, and we will meet together 12:30 PM for the march to City Hall, followed by a rally. Please

RSVP here

if you plan to join.
#Shutdown NWDC Forum January 11, 1-3 PM Washington Hall, 153 14th Ave, Seattle

SING: A Jewish Interfaith Musical Event January 16, 7-9 PM Hemmingson Center, Gonzaga University, 702 E Desmet Ave, Spokane

Civil Rights Shabbat January 17, 5-7 PM Temple De Hirsch Sinai, 1511 E Pike St, Seattle AND January 19, 11 AM - 12 PM First AME Church, 1522 14th Ave, Seattle

Womxn's Marches January 18 Seattle, Yakima, Spokane

"Welcoming the Stranger, Immigrant Justice and Experience" at Limmud Seattle Workshops and activities start January 18 at 6:30 PM through January 19 at 6:30 PM Bellevue College, 3000 Landerholm Circle SE, Bellevue

Martin Luther King Jr. Day - Yakima Celebrations Commemoration Service January 19 St. Michael's Episcopal Church, 5 S Naches Ave, Yakima AND Peace March January 20, 11:45 AM Fifth Avenue and MLK Jr. Blvd

Martin Luther King Jr. Day - Celebrations in Spokane Commemorative Celebration January 19, 4-6 PM Holy Temple C.O.G.I.C., 806 W Indiana Ave AND Unity Rally & March January 20, 10 AM Downtown Spokane

2020 Seattle MLK Day January 20, 8:30 AM - 3:30 PM Garfield High School, 400 23rd Ave, Seattle

Muslim Day at the Capitol January 20, 8 AM - 5 PM Olympia State Capitol, 416 Sid Snyder Ave SW, Olympia

Day of Action in Olympia to End Mass Incarceration January 20, 5-8 PM Washington State Capitol Museum, 211 W 21st Ave, Olympia

Democracy Lobby Day January 21, 9 AM - 3 PM Washington State Capitol, 416 Sid Snyder Ave SW, Olympia

Film Screening: From Seed to Seed January 24, 6:30-8:30 PM Prospect Congregational United Church of Christ, 1919 E Prospect St, Seattle

Film Screening: Don't Tell Anyone - No Le Digas a Nadie January 24, 7-9 PM St. Matthew's Lutheran Church, 1700 Edmonds Ave NE, Renton

Eastern Washington Legislative Conference January 25, 8:30 AM - 3:30 PM Spokane Valley United Methodist Church, Spokane Valley
---
Find other events and opportunities on our

web calendar

.
Please send your events for posting to

fan@fanwa.org

. We especially welcome your events outside the Puget Sound area!
Help FAN the Flames for justice year-round; support FAN with a donation!